We celebrate cultural diversity and honor those who enrich our nations fabric with spirt, courage today and since Americas birth.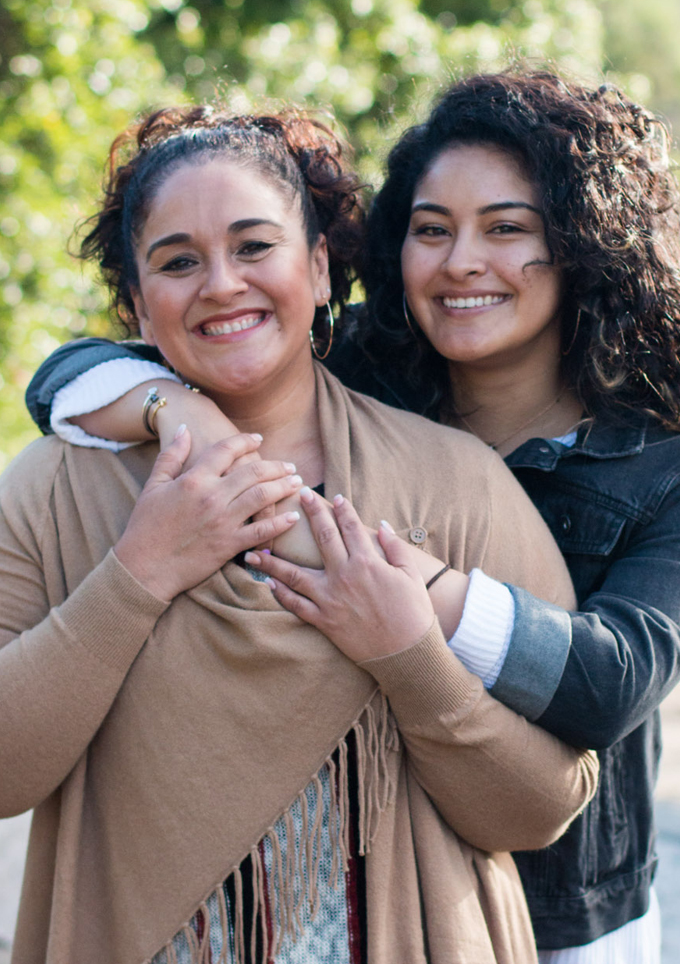 Meet Erika and Jessica Palafox
Erika Palafox was born in the rural town of Cordoba, Mexico where her parents, Christina and Enrique were called upon to run her paternal grandfather's farm after he fell ill. Farm life was demanding; Christina was devoted to homemaking and childrearing and Enrique was busy raising livestock and growing cane sugar. As a result of experiencing the demands of farm life, Enrique became involved in advocating for farmer's rights. Enrique's activism became increasingly dangerous in a state marked by violence and political turmoil.
With the support of family living in the USA, the Palofax family decided to escape the threat of violence related to Enrique's activism in Mexico and relocated to San Diego, California. As a young immigrant with limited English and a huge cultural divide, Erika experience sizable hurdles when she enrolled in an American high school as a 10th grader. Rising to the challenge, Erika successfully completed high school an honor student and shortly thereafter began a family with her high school sweetheart.
As a young woman with a high school diploma and responsibility for three young children, Erika became a single parent. Motivated to provide her children with a bright future and clear that completing her education was essential, Erika worked two jobs while attending San Diego State University where she earned her degree in Psychology. She now serves the community as a supervisor for the San Diego County Health and Human Services Agency. In addition to serving her community, Erika has provided her children with the love, support, and inspiration needed to become productive adults who are also motivated to serve others. Following in Erika's footsteps, her daughter Jessica Palafox is a Court Appointed Special Advocate (CASA) with Voices for Children for the County of San Diego, California. Voices for Children helps transform the lives of abused, abandoned, or neglected children by providing them with trained CASAs. Jessica received a bachelor's degree in psychology as well. As a CASA, Jessica is appointed and authorized by a Juvenile Court judge to serve as the Juvenile Court's eyes and ears for children placed in foster care. She advocates on the children's behalf and offers much-needed expertise and emotional support during what is often a confusing and scary time for these vulnerable children.  When seeking her professional path, Jessica was motivated to follow in the footsteps of her parents who have both committed their lives to the service of others. Her parents are role models of selfless service and provide a constant source of inspiration. Jessica is particularly passionate about her role as an advocate for children because she realizes "they are our future" and deserving of the support she is dedicated to providing for them.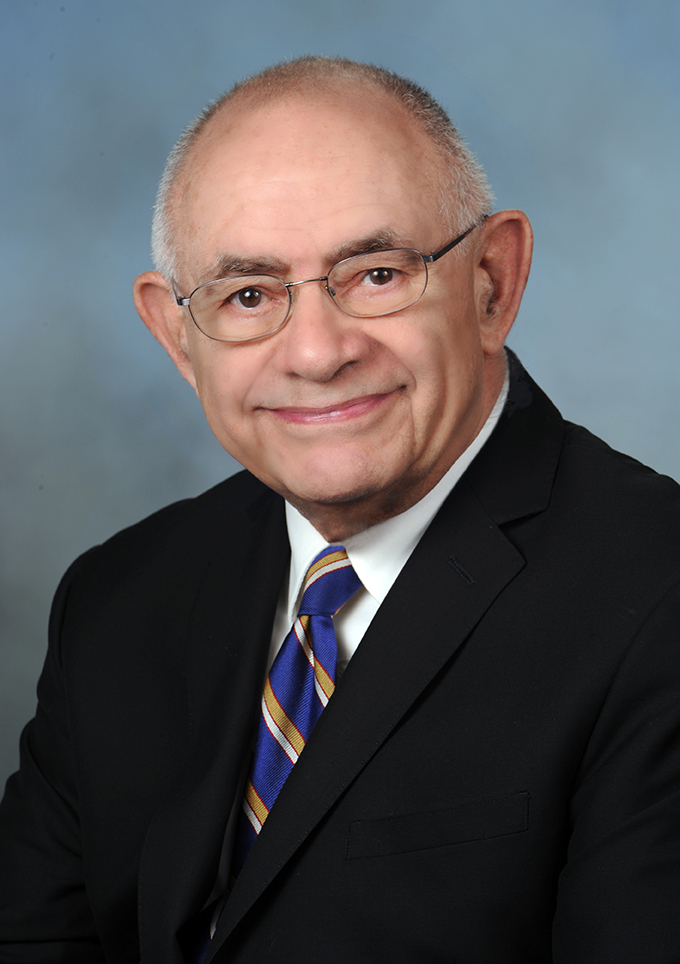 MD, FACS, Professor of Surgery, Biochemistry and Kinesiology at East Carolina University (ECU). A Holocaust survivor, he was born in Munich in 1930. After a brief stay in Dachau and a ride on a train to Poland, he and his family managed to escape to Brazil in May 1939 and to the USA in December 1940. After graduation from Wesleyan University as an art major, he was admitted to The University of Rochester where he received his MD with Honor. While still a medical student, he and his mentor, Dr. William Strain, were the first to document that zinc was an essential element not only for plants but also for animals and man. In pursuit of that discovery, they developed new approaches to the fortification of animal feeds that led to a 20 % increase in feed efficiency, brought broilers to market in six vs. ten weeks and accelerated first egg laying by 45 days. In a collaboration that lasted 30 years they documented the role of trace elements in healing, in development and the growth of malignancies in animals as well as the applications in total parenteral nutrition in man.
As a resident in surgery, frustrated by difficulties in controlling discharges from fistulas and infected wounds, he was the first to describe wound suction.

When he arrived at ECU as the first Chief of Surgery and to help start the new medical school, he soon learned that the Dean felt that the small faculty should all concentrate on one area of research. With a vote, 'obesity' was chosen. A sensible choice given the high rate of obesity in eastern North Carolina with 1.4 million inhabitants with a high prevalence of minorities. For Pories, who by this time concentrated on pediatric surgery, this was not a welcome choice, especially since previous surgical attempts to control obesity with intestinal bypasses proved disastrous. Learning from that experience and based on pioneer studies of Mason, he and his colleagues developed the Greenville gastric bypass and managed to perform 837 consecutive standardized operations between 1980 – 1996 with a follow-up of 95% over the 16 years. That experience led to the first report that the operations produced a long-term loss of 1/3 of the original weight and, surprisingly, also led to a full and durable remission of Type 2 diabetes in 83% and a reduction in mortality by 73%. To improve the outcomes from bariatric surgery, he helped found and chaired the Surgical Review Corporation that developed the international Bariatric Surgery Centers of Excellence Program as well as developing the BOLD database that led to a reduction of the 90 day mortality in the US from about 10% to 0.3%. He was also the first to develop a postgraduate curriculum for graduate surgical education, published through four editions.
His current research interest is the molecular explanation why type 2 diabetes clears within a matter of days following bariatric surgery His group has had uninterrupted funding from the NIH for over three decades.
He served as President of the Society for Environmental Health and Geochemistry, the Association of Program Directors in Surgery, the American Society for Metabolic and Bariatric Surgery, as the 2nd Vice President of the American College of Surgeons and Vice President of the Southern Surgical Association as well as editor-in- chief and associate editor of several journals. He was recently invited to give a keynote address at Oxford University, was awarded the Oxford Cup, the highest national award of Beta Theta Pi and the Presidential Medal by The Obesity Society.
He retired from the US Army with the rank of Colonel after 24 years of service with the Legion of Merit. He also received a Presidential Citation for the performance of the regiment under his command in the first Gulf War.
For fun, he publishes cartoons and tends to his farms that house cattle, goats, poultry deer and even a family of bears by the Tar River. He is married to Dr. Mary Ann Rose, Professor of Nursing. They have six children.